Georgia Notice of Claim Form
Download your

Notice of Claim Form
About Georgia Notice of Claim Form
In Georgia, a Notice of Claim is only required when a party does not a have a direct contractual relationship with the prime contractor who provided the bond. However, A Notice of Claim can be very helpful for a Claimant who does have a direct contract with the prime contractor – it provides an opportunity to potentially resolve the dispute before involving attorneys or filing suit. A Notice of Claim must be sent to the prime contractor, but it's a good idea to send the claim to the surety and the awarding authority as well. Notifying them of the dispute could put extra pressure on a prime contractor to resolve the dispute.
Skip the hassle of sending payment documents yourself.
We're the payment document experts. With us it's fast, affordable, and done right!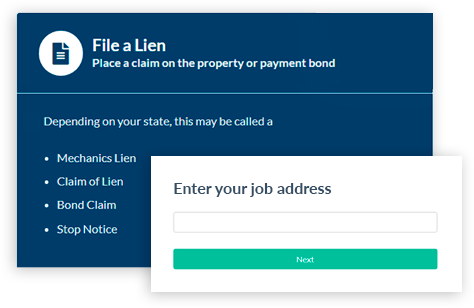 Georgia County Recorders
Looking to file/record a mechanics lien in Georgia? You'll need to get your Georgia mechanics lien filed and recorded with the county recorder in the county where the construction project is located. Here is a listing of all county recorders in Georgia. Click on any county to find more information about how to get your lien recorded in that county.
Learn about Contractors near you in Georgia and How they Pay
See other Lists of Contractors and How to Best Work With Them