Georgia Notice of Contest Form
Download your

Notice of Contest Form
About Georgia Notice of Contest Form
After a construction lien is filed, an interested party may send a "Notice of Contest" to the claimant. This notice requires that the claimant move to enforce the lien within 60 days of the notice, or the lien will be canceled.
This is in contrast to the usual 365 days usually available to claimants before the lien must be enforced by suit. The sending of this Notice of Contest essentially shortens the validity period of the lien.
Skip the hassle of sending payment documents yourself.
We're the payment document experts. With us it's fast, affordable, and done right!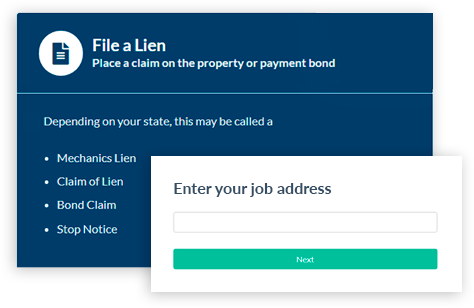 Georgia County Recorders
Looking to file/record a mechanics lien in Georgia? You'll need to get your Georgia mechanics lien filed and recorded with the county recorder in the county where the construction project is located. Here is a listing of all county recorders in Georgia. Click on any county to find more information about how to get your lien recorded in that county.
Learn about Contractors near you in Georgia and How they Pay
See other Lists of Contractors and How to Best Work With Them