Roofers occupy a unique place in construction. The nature of their business is unlike almost any other contractor in the industry, and not just because it's inherently more dangerous.
But while the nature of their work might be a little different than others, roofers still have to deal with the same construction payment issues that are so common in the industry: slow payment and non-payment.
That's why roofers stand to benefit as much as anyone from adopting a proactive attitude in the way they manage their project payments and roofing contracts. We're talking about managing lien rights — please read on to see how effective lien rights management can help those in the roofing business secure payments, get paid faster, and eliminate bad debt.
A Lien Represents a Right, Not Just a Document
No one likes liens, and no one wants to have to file a lien on a project. That's true whether you're a mom and pop roofing business doing small residential repair jobs on up to the largest commercial roofers. But a "mechanics lien" is about so much more than just filing a document.
More than just a piece of paper, a mechanics lien is really a 3-step process (see below). And most importantly of all, a mechanics lien represents the right for those in the construction industry to get paid the money they've earned on their jobs. In fact, liens have been around since the very beginning of this country, brought here by founding father Thomas Jefferson.
Those that are forced to file a lien are not victims. In fact, they're just the opposite — they're simply Americans exercising their rights. Like we said above, no one wants to have to file a mechanics lien. But if you're facing a serious payment issue on a job, why wouldn't you exercise your right to get paid? Why would anyone be reluctant to use this legal tool that's been available to the construction industry since the time of the Founding Fathers?
The 3-Step Process
There are three steps that make up the mechanics lien process. Here at Levelset, we call this process the "PIM method," with P-I-M being an acronym that stands for:
The PIM method is all about proactively managing your payments on all of your jobs. Instead of just waiting for a payment problem to happen, the best practice is to take control of your payments from the very beginning. And that begins with Step 1 – sending a preliminary notice.
| | |
| --- | --- |
| Reactive Payment Management | Proactive Payment Management |
| Wait for a payment problem to happen, then react to it. | Prevent a payment problem from happening in the first place through proactive communication. |
| Steps taken at the start of the project: None. | Steps taken at the start of the project: Send preliminary notice. This informs other parties of your presence on the job and is the first step in securing your lien rights in case of a payment issue later on. Also, parties that send preliminary notice usually get paid faster than parties that don't send notice. |
| If a payment issue occurs: Make collections calls and send emails. When that doesn't work, scramble to figure out if you have lien rights. | If a payment issue occurs: Send a Notice of Intent to Lien, reminding the interested parties that you have secured your lien rights and are not afraid to use them unless payment is made. |
| Resolution: If you haven't already lost your lien rights and still have time, then you'll have the option to file a lien. But if not, then continue trying to collect using other methods? No guarantee you'll get paid, however. | Resolution: Extremely unlikely that you will remain unpaid at this point since the credible threat of a lien is often enough to prompt payment. However, you have maintained your lien rights, and so if it comes to that, you have virtually assured yourself that you will get paid the money you've earned by filing a Mechanics Lien. |
As we sometimes say here at Levelset, "hope is not a strategy." So, the choice is yours — you can hope that nothing goes wrong on your projects, or you can take steps to protect yourself in case that something does go wrong.
How Mechanics Liens Can Work for Roofers
The mechanics lien process can work for roofers just like it can work for anyone else in the industry. But there are a few things that roofers perhaps need to pay special attention to:
>Your Role on the Project Matters
The rules for how mechanics liens work vary from state-to-state depending upon your role. When we talk about the "role" for a roofer, we're really talking about whether the roofer is the prime (aka "general") contractor, or whether they're a subcontractor. And that is usually determined by who hired you:
the Prime Contractor is typically hired by the property owner
a Subcontractor is typically hired by a party other than the property owner (often the General Contractor)
Though lien rights will be available to you either way, roofers often contract directly with the property owner. And when that happens, the roofer will be considered the prime contractor on the project.
What does this mean? Well for starters, there are different preliminary notice requirements depending on whether you're a prime contractor or a subcontractor (see table below).
---
>What About Roofing Supply?
The good news is that roofing supply businesses can secure their payments using the mechanics lien process just like roofing contractors and subcontractors can. However, the rules and requirements vary by role on a state-by-state basis as well.
Generally speaking, the rules for material suppliers closely match the requirements for any other party who contracted with the same party. This means that if a supplier contracts with a GC, then their requirements are like those of a subcontractor (who would've also contracted with a GC). And if a material supplier contracted directly with the property owner, then their requirements are like a GC's (who would've also contracted directly with the property owner.
This can change however — it's not uniformly the case in all 50 states, so be sure to check the lien laws in your state before you start on a new job!
---
>Residential vs. Commercial Jobs
Just like with other types of contractors, there are roofers that specialize in commercial roofing jobs, roofers that stick to doing residential jobs, and other roofers that do a mix of both. And just like the case with other contractors, the mechanics lien rules and requirements tend to be different for residential jobs vs. commercial jobs. But not only that, some states make a further distinction for residential jobs with different mechanics lien rules depending on whether the job is residential vs. owner-occupied residential.
Generally speaking, the mechanics lien rules in most states are different for residential jobs compared to commercial jobs. This includes notice requirements, but can also affect a number of other aspects as well. Be sure to consult a construction attorney in your state to be sure how the rules work for projects located there.
Another Payment Concern for Roofers – Insurance Work
For a lot of roofers a large portion of their business is driven by natural disasters, or more specifically, by big storms. When a big enough storm happens to cause extensive roof damage over a widespread area, that usually means that there will be a lot of insurance work that follows, and insurance work comes with its own set of issues:
WHEN THE WORK IS COVERED BY INSURANCE – POTENTIAL ISSUES
Just because the insurance company will be paying for the work, that doesn't mean that there won't be any issues. Here are a few things that roofing companies doing disaster recovery work after a big storm might want to consider:
Insurance Claims Can Take Forever
Sometimes, the scale of these naturals disasters can be massive. Other times, the natural disaster happened with little or no advance warning. Whatever the case, no one ever said that the insurance industry moved quickly when it came to funding insurance claims. Whether or not a delayed claim will also delay the roofing work will depend on the unique circumstances of each property owner, but it just may have an impact.
The Money Can Be Misallocated
Unfortunately, it happens. The owner receives their insurance settlement and the restoration work begins. The first one or two invoices get paid without a problem, and then….nothing. Turns out the owner took that vacation they always wanted instead of paying to have their home or office rebuilt.
Change Orders or Additional Work Requested by the Owner Are Not Covered
Maybe the owner wants to do a full bathroom remodel since they're replacing the roof over the bathroom anyway. Or maybe once the work starts, some structural problem is discovered that isn't covered by the original claim. In either case, if the owner has obligated himself to pay for items that won't be covered by the insurance, what happens then?
The Claim Proceeds Are Not Enough to Pay for All of the Required Work
Whether it's because of a high deductible or a stingy damage assessment, it's pretty common that the money available from the claim proceeds is not going to cover 100% of the work required to make the homeowner "whole" again. What happens when the work is needed but the insurance money isn't there? If the homeowner can pay for it themselves, then great. But if not, then what?
Conclusion
Even though we spent a good deal of time above talking about the different state notice requirements by role, all of that info is really besides the point. That's because, the best practice we recommend here at Levelset is to send preliminary notice on all of your jobs, whether notice is required or not.
Sending notice is about more than just satisfying a requirement. It's about being proactive on your jobs and communicating with the other parties from the get go. It's about taking steps to prevent problems from happening before they even start, rather than just hoping that nothing bad ends up happening on a project.
Thousands of others in the construction industry have benefitted from taking this proactive stance when it comes to their payments. There is no reason why roofers can't benefit as well.
Further reading for roofers:
---
Summary
Article Name
How Roofers Can Make Sure They Get Paid on Their Jobs
Author
Publisher Name
Publisher Logo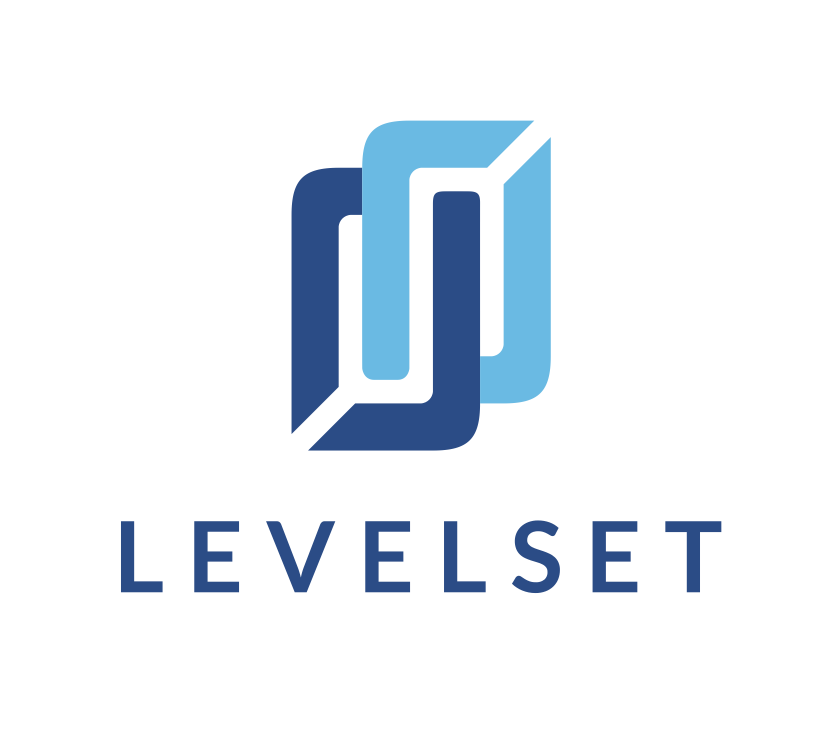 Was this article helpful?
1
out of
2
people found this helpful