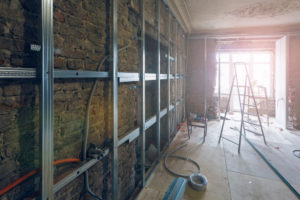 Need to file a mechanics lien?
We're the mechanics lien experts. It's fast, easy, affordable, and done right.
File now
If you or your company is experiencing a payment issue on a construction project, filing a mechanics lien should be a last resort. Still, filing a mechanics lien will sometimes be necessary, and when push comes to shove, claimants must know how to file a lien before they can secure their payment rights. On that note, let's look at how to file an Ohio mechanics lien.
Before Filing an Ohio Mechanics Lien
Before filing a mechanics lien, it's important to follow all of the necessary notice requirements. 
Depending on the project, this process can vary. On some projects, there will be a Notice of Commencement (usually by the GC or the project owner) filed with the county clerk, stating the scope for the project for public record. If the Notice of Commencement is filed, then potential claimants must send the property owner a Notice of Furnishing in order to maintain their right to file a lien.
If no Notice of Commencement is filed or required, sending notice is unnecessary to preserve lien rights. However, it's still a best practice to send preliminary notice on all of your construction projects, even when the notice is not required.
For more information on Ohio notices or other prerequisites to filing an Ohio lien, check out our Ohio Lien and Notice FAQ and this article: Ohio Notice of Furnishing: The Why, Who, What, When, and How.
Step 1 – Preparing the Ohio Mechanics Lien Document
This should be the easy part, but it can be more complex than you think.
a. Finding the Right Mechanics Lien Template
A mechanics lien is just a piece of paper, but it's a piece of paper that will make or break your claim. Every state has different requirements for what information must be included in a lien claim. That means finding the right piece of paper is just as important including the right information. If the wrong form is used, a lien claimant might not even realize their missing crucial information. So, it's imperative to get a lien form from a reputable source.
County recorder's offices may have lien templates on hand for prospective claimants, but there are also some trustworthy sources online, too. However, if it looks like a company if offering a "one-size-fits-all" form, then it's wise to be skeptical.
Luckily for Ohio mechanics lien claimants, there's a form built right into the state's lien statute at ORC § 1311.06.
b. Including the Right Information
Getting the right form is a painfully important step, but filling out that form correctly is just as crucial. Let's break down the information required on an Ohio mechanics lien.
1. County
This is the county where the lien will be filed – and that must also be the county where the work was performed. Note that it is NOT asking for what county you or your business is from.
2. Description of the Property Being Liened
It isn't explicitly clear from the form itself, but a legal property description is required here. Simply entering the property address will not be sufficient. Failure to include the property's legal description or including the incorrect legal description is actually an extremely common reason for mechanics liens being rejected by the county recorder's office.
Identifying the property's legal description can be tough – it may require a property search through the county assessor, and sometimes it may require rooting around through the deed to the property or other official documents. At the end of the day, researching the legal property description can be a headache – so many businesses outsource this part of the process.
3. Hiring Party
In the Ohio mechanics lien statute, this is actually referred to as "the name and address of the person to or for whom the labor or work was performed or material was furnished." That's some fluffy language asking as simple question: "Who is your customer?" or even more simply "Who hired you?"
4. Property Owner
Just like the hiring party, there's a little more to this one. The Ohio lien statute calls for "the name of the owner, part owner, or lessee, if known" to appear on the lien form. Don't get lulled to sleep here. This is a vitally important part of the Ohio mechanics lien form (and it's just as important in other states, too). Make sure this is filled out exactly right – which means being as thorough as possible.
If it's a business entity that owns or leases the property, make sure to get the actual businesses' name – not just a nickname or dba. If the property is being leased, and if the improvement was done at the direction of the tenant, the tenant may be needed on the form.
Researching ownership information isn't always easy – we discuss some tips in this article: How to Find the Property Owner on a Construction Project.
5. Claimant's Name and Address
This should be the easiest part on the lien form! To properly file a lien, your name and address must appear on the document. If you're filing a lien on behalf of a business, make sure the exact correct business name is here.
6. First and Last Furnishing Dates
The "first furnishing date" on the project is the first date where you furnished labor and/or materials to the project. Preparing for a job – like rounding up the appropriate tools, equipment, etc. won't generally count as a first furnishing date. Rather, it refers to when the your work begins or when your material are delivered to the job site. So, for most claimants, a good way to think about it might be the first date that you performed site work.
The "last furnishing date" can be hard to pin down sometimes. Still, it's crucial to know when last furnishing took place. The last furnishing date will be the last time that work was done or materials were delivered to the project. Things like punch list work or warranty work won't generally extend this last furnishing date. Rather, it's more like the last date when substantial work was performed, pursuant to the contract.
Keep in mind, the last furnishing date is what the lien deadline will be based on, too – so claimants should already have a good idea of when last furnishing occurred in order to track the lien deadline. More on that deadline below.
Step 2 – Filing Ohio Mechanics Liens
It's easy to gloss over this part, but how exactly do you file a lien?
a. How long do you have to file?
For non-residential projects, the Ohio mechanics lien deadline is generally 75 days from last furnishing. On residential jobs, the deadline is shortened to 60 days from last furnishing.
On residential jobs, note that a mechanics lien won't attach to the project property if the property owner has fully paid their GC. So, for sub-tier claimants, waiting to file a lien could be dangerous.
b. Where does the lien get filed?
Ohio mechanics liens are recorded in the office of the county recorder in the county where the work was performed. There are a lot of counties in Ohio, and each county has it's own unique rules and requirements. In order to help ease this process, we've compiled a list of all the county offices that record mechanics liens, along with links to their websites here:
c. What do you need to bring to record your lien?
For one, claimants need to bring the form we discussed above. Further, it's important to bring your checkbook. Filing mechanics lien costs money. Recording fees can vary by county – so you might be better off waiting to calculate those fees until you're there in person. If you'll be mailing the lien in (more on that in a second), give the recorder's office a call and ask for the recording fees.
Some Ohio counties will require that a second copy of the mechanics lien be provided. To play it safe, it's probably a good idea to print out a second copy of that lien claim to bring to the recorder.
d. How to File: In-Person, By Mail, Electronically?
There are a few ways to file a mechanics lien. Let's highlight 3 of the most common methods…
i. In-Person
Filing a mechanics lien in-person, when possible, might be the safest and most secure way to make sure the lien is actually filed. As mentioned above, there are specific costs associated with filing mechanics liens, and lien filings are regularly rejected due to the filing fees falling short of, or even exceeding, the appropriate fee.
ii. By Mail
Filing by mail can be tricky. Unlike walking in and filing the lien yourself, when mailing in a lien to be filed, you'll need to get the filing fees right on the first try. Otherwise, the lien may be rejected. But, when mailing, the stakes are raised a bit. There's some lag time between mailing, having the lien rejected, then having to do it all again – and that can get dicey when a deadline is closing in. Still, for claimants who can't file in person, it's a good option. It just takes attention to detail.
iii. Electronic Filing
Electronic filing ("e-recording") might be the easiest and fastest way to file a mechanics lien. Just like walking in a lien, it's easy to quickly know whether the lien is being filed or rejected. Plus, paying online avoids the risk of sending in the incorrect fee. Electronic filing might not be available everywhere, though. And, you may need to create an account in order to electronically file, which can be a hassle. Still, it's a great option.
For a quick look at where electronic recording might make sense, here's a list of the counties Simplifile, a leader in electronic recording, can file in: Simplifile Ohio counties. 
Step 3 – Post Filing Procedure for Ohio Mechanics Liens
The work isn't done just because the lien gets filed!
a. Sending Notice of the Lien filing
Once a lien is properly recorded in the county clerk's office, the lien claimant has 30 days to serve a copy of the affidavit to the property owner. Without this service, the lien will not be effective. And, if an owner isn't cooperating with service attempts, or if the owner can't be found, Ohio provides a backup, last resort option: conspicuously posting a copy of the lien at the job site. 
b. Talking Payment
This isn't really an "official" step, but it's an important one. Nobody files a lien just to file the lien. No, mechanics liens are filed to get paid. So, once a lien has been filed, and once notice has been given to the appropriate parties, it's time to talk to the customer and/or the property owner about getting paid. The vast majority of mechanics lien claims don't actually require legal action. Instead, the parties usually come to some agreement to resolve the dispute.
Sometimes, it might be necessary to up the ante. That's where the Notice of Intent to Foreclose comes in. It's not a required document, but a Notice of Intent to Foreclose can be a strong move to compel payment. Essentially, it states that if the lien isn't paid and paid soon, the mechanics lien will be enforced. Considering the drastic nature of foreclosure suits, property owners typically want to avoid them.
c. Enforcing the Lien
If the issue is still not resolved, it might be time time to enforce the lien. In Ohio, you typically have 6 years to file a lien enforcement suit, unless the property owner takes action before then. If the property owner files a Notice to Commence Suit, the deadline to file a lawsuit to foreclose shrinks to only 60 days! If you miss that deadline, your lien rights are extinguished. 
By following these steps and adhering to the timelines, Ohio mechanics lien claimants will be in a good position to get paid what they've earned!
d. Releasing the Lien
Mechanics liens don't just disappear from the property record, all on their own. Once payment is made, or if a lien claimant loses a judgment on the lien, Ohio mechanics lien claimants are required to release their lien within 30 days of payment or the judgment. If you file a lien but fail to release it, you could become liable for damages. Keep in mind, this is different than an ordinary lien waiver. Since the mechanics lien was filed, a lien release must be filed, too. More on that here: Lien Waiver vs Lien Release: What's the Difference?
Other Ohio Resources
I hope this guide was helpful! If you've got other questions about Ohio mechanics liens, bond claims, or preliminary notices, we've got you covered:
Summary
Article Name
How to File an Ohio Mechanics Lien
Description
Nobody wants to file a lien, but sometimes it's necessary. Here's a step-by-step guide on how to file an Ohio mechanics lien.
Author
Publisher Name
Publisher Logo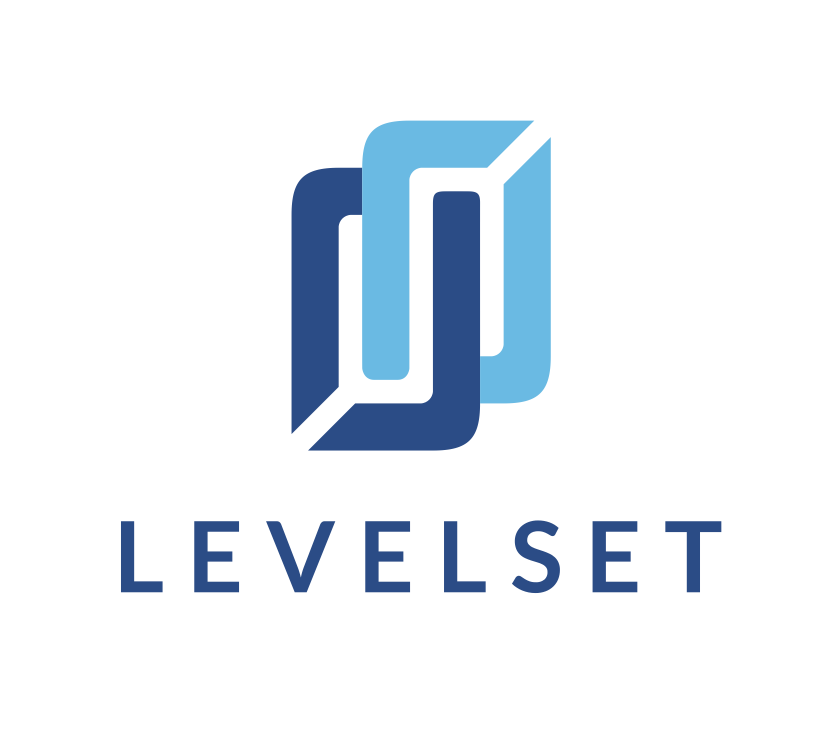 Was this article helpful?