Three entities that make up the Boom Boys Cranes limited liability company of Seattle, Washington have filed suit claiming $580,000 from Alaskan general contractor Hamilton Construction over debt incurred since October 2019.
Boom Boys Cranes members — Green Water Marine, KRS Marine, and Lake Bargerat — filed a "complaint for damages and replevin" on March 22, 2021 with the US District Court for the District of Alaska after leasing and delivering a Manitowoc 4100 Series II crane from Seattle to Hamilton Construction in Anchorage, Alaska for a public project with the City of Seward, Alaska.
According to the complaint, Boom Boys Cranes only agreed to lease and deliver the equipment to Hamilton Construction for use at the Seward, Alaska jobsite. However, the equipment lessor claims their equipment was used outside of the intended agreement.
"The equipment was originally intended for use in Hamilton's contract with the City of Seward, Alaska for certain harbor improvements, initially estimated to last approximately one year, but thereafter the crane was used by Hamilton for both that contract and other work in Seward and elsewhere in Alaska," the complaint states.
Upon finishing their project for the City of Seward with the leased equipment, the complaint argues that Hamilton Construction "continued to use the equipment for a subsequent project, the South Seward Harbor Launch Ramp Renovation Project, which was completed on or about August 21, 2019."
The equipment lessor is now claiming they are still owed the nearly $600,000 in a complaint filed on three basic counts: breach of contract under a UCC lease, unjust enrichment, and writ of replevin. 
Alaska's mechanics lien law and bond claim statutes both give equipment rental companies the right to file a claim over unpaid contract amounts, neither of which Boom Boys Cranes appear to have pursued. Protecting lien and bond claim rights can be a challenge for equipment lessors in particular, especially when the equipment is used on multiple projects out of state.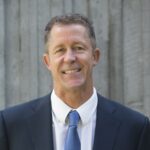 "When rental companies don't even know where the equipment is being used, it can absolutely impact their [mechanics] lien and bond claim rights," said Seattle construction attorney Dave von Beck of the Levy von Beck Comstock law firm.
"You have to know the project on which the materials are being delivered to or you may not have lien rights on that project at all," said von Beck, "or you won't know who to provide preliminary notice to."  
Boom Boys Cranes are also seeking the return of the crane they originally leased and shipped to Hamilton Construction in Alaska back in December of 2015. 
The complaint states Hamilton Construction had a deadline of twelve months to purchase the equipment, but chose not to exercise the option.
On October 30, 2020, the equipment lessor reportedly made a formal written demand to Hamilton for payment of all amounts owed. According to the complaint, Hamilton has refused to make any of the payments owed as of the complaint filing date in March 2021.
The defendant GC now allegedly owes Boom Boys Cranes the roughly $600,000 bill — on top of additional charges that will be invoiced in the coming weeks. This demand states:
"Hamilton owes Boom Boys at least $580,000 through March 2021, with an additional $20,000 per month owed beginning April 1, 2021 until the equipment is returned in good condition to Boom Boys' yard in Seattle, Washington, plus the costs of transportation of the Equipment from Alaska to Seattle, Washington, accrued interest at the maximum legal rate, any additional amounts owed under the Agreement for excess hours of use or other charges incurred, and Boom Boys' reasonable attorneys' fees and costs incurred."
Donald K. McLean, a Seattle lawyer with Bauer Moynihan & Johnson representing Boom Boys Cranes in their complaint, declined to comment on the matter.
Hamilton Construction vice president Jeff Firth and Boom Boys Cranes owner Justin Buckley have yet to respond to a request for comment.