Louisiana Open Account Demand Letter
Download your

Open Account Demand Letter
About Louisiana Open Account Demand Letter
If you have an "open account" with the debtor, you will want to send a demand letter substantially similar to the template below. Open Accounts are provided special treatment under Louisiana law, with the benefit to creditors being that they are able to collect interest and attorneys fees as a matter of law.
The critical questions when collecting an open account are: (1) Is the debt an open account?; and (2) Has the creditor taken the correct steps to collect on it, preserving its rights to obtain attorneys fees and interest?
The answer to this first question is discussed in the earlier sections of this toolkit. In general, however, contractors are infrequently able to capitalize on the open account laws in Louisiana, which are more ordinarily preserved to other professions and types of accounts. However, construction material suppliers are frequently able to use the open account laws.
Regarding the second question, the Louisiana Open Account law requires that you send a demand letter before qualifying to collect attorneys' fees and interest. The demand letter must give the debtor information regarding the debt (invoices, contracts, estimates, photographs, etc.), and it must provide them with a certain amount of time to make payment on the account (30 days).
A demand letter in substantially similar form to the following should suffice to start the clock for your company under Open Account laws. Be sure, however, to enclose evidence of the debt with the letter, and to keep documentation to prove that it was sent and to prove exactly what was sent.
Skip the hassle of sending a Louisiana Demand letters yourself.
We're the Demand letters experts. With us it's fast, easy, affordable, and done right!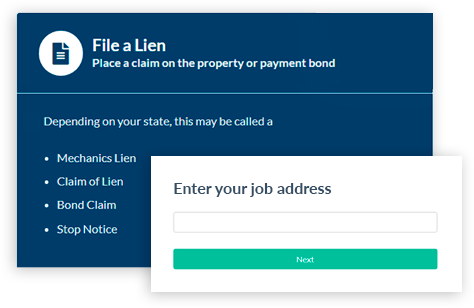 Louisiana County Recorders
Looking to file/record a mechanics lien in Louisiana? You'll need to get your Louisiana mechanics lien filed and recorded with the county recorder in the county where the construction project is located. Here is a listing of all county recorders in Louisiana. Click on any county to find more information about how to get your lien recorded in that county.
Learn about Contractors near you in Louisiana and How they Pay
See other Lists of Contractors and How to Best Work With Them