Do you wish there were a way to avoid negotiating contract terms over and over with the same parties? Well, you're in luck, because there is such a way. It's called a master service agreement, and it allows parties to come to a contractual agreement before a specific project takes place. Using a master service agreement can speed up contract negotiations and allow contractors to respond to emergency situations quickly.
What is a master service agreement?
Basically, a master service agreement, or MSA, is a generic contract that two parties negotiate and sign before potential work comes up. It's usually sent before undertaking multiple projects or ongoing work and sets the general terms of the relationship going forward.
An MSA includes terms about payment processing, insurance requirements, warranties, risk allocation, dispute resolution, termination, and other standard contract clauses. It doesn't include specific information about a project or the scope of work to be performed. Those specific terms are usually addressed in a work order, statement of work, or addendum that is issued on a per-project basis.
MSAs are beneficial for both contractors and project owners because they improve the efficiency of getting a contract together: Terms only have to be reviewed and negotiated once instead of multiple times. It also helps build a relationship between the parties — although, an owner is not required to use a contractor they have an MSA with. MSAs are not guarantees of work. Owners can choose to go to contract with whomever they want.
How MSAs are used in construction
Clients and contractors use MSAs to simplify and speed up the contract negotiation process. The AIA has a master agreement template that can be used by project owners and contractors, and it incorporates all of the other standard AIA documents, like the A201 General Conditions. Many owners and contractors like these templates because they are widely used and accepted in the industry.
There are lots of situations where using an MSA is beneficial to both contractors and owners, such as when the owner has multiple locations where work may be performed, ongoing work or maintenance, or landlord work for tenant improvements.
Multi-phase projects
An owner that is working on a large project that is split up into multiple phases may issue an MSA at the start of the project, and then issue work orders as each phase comes online. If the owner is waiting on financing for future phases, this approach protects them from going to contract when they don't have the funds lined up yet.
Learn more | Contractor Loans & Financing Options: The Pros & Cons for Construction Businesses
Emergency response
If a contractor needs to respond to an emergency situation at a client's site, having an MSA in place ahead of time makes the process much faster. They don't have to negotiate a contract before beginning work on the emergency, which saves the owner time and lost profits.
Ongoing service or repair work
If work will be ongoing over a long period of time an MSA may be used to cover the entire period. Specific work orders can then be issued when repair projects come up.
Landlord project
A landlord may issue an MSA to a contractor to provide the landlord's portion of a tenant improvement project. Since details of the scope of work may be different for each space or location, an MSA is a perfect way to cement the overall terms of the agreement.
Multiple locations or franchises
A franchise owner or corporation may contract with a contractor for several projects in different locations. An MSA allows them to set the overall terms and then issue work orders for each location with a specific scope. "
A Master Service Agreement can be a tremendously helpful tool for parties who anticipate engaging in multiple projects together," says attorney Scott Grier from Rouse Frets White Goss Gentile Rhodes, P.C. "Some key contract terms remain static over the course of multiple projects and should be negotiated in the Master Service Agreement."
General contractors
GCs may issue MSAs to their subcontractors before starting a work relationship. Many insurance carriers are encouraging contractors to cover their bases by issuing contracts to every subcontractor they work with.
Common clauses in master service agreements
While every MSA may have specific terms and conditions that are special to the relationship between the parties, there are some clauses that you'll find in most every contract.
Contract term
The contract will spell out a specified timeline during which it is effective. This may take the form of start and stop dates or a description of the term, such as annual, biannual, etc. It's important to note how long the contract is good for, and to review it before it expires. Some MSAs will include language that allows for automatic renewal of the contract terms, unless one of the parties requests a change.
Payment terms
While specifics such as the contract amount and payment amounts will be addressed in the statement of work or work order, the MSA often defines invoicing and payment processes. Billing dates and payment time frames often remain the same throughout the contract's life.
Insurance coverage and requirements
An MSA may include a description of the business insurances and coverage limits that will be required by the owner or contractor. Make sure you meet the requirements of the contract, or you will be considered in breach of contract. Note that a specific work order may include different insurance limits if the project requires them.
Warranties
The contract will specify what warranties are to be provided by the contractor and the terms of those warranties. Specific projects may have additional warranty requirements, which will be specified on the work order.
Liability and safety requirements
What contract would be complete without an indemnity clause? MSAs will certainly have one. These clauses define who carries the risk for issues on the project.
Additionally, some contracts may specify safety requirements that must be met during the term of the relationship. These are usually general in nature, such as following OSHA guidelines, having a safety policy, etc.
Dispute resolution method
If a dispute pops up on a job, the MSA will specify the method that will be used to settle it. Usually, contracts stipulate whether arbitration, mediation, or a lawsuit will be used to settle conflicts.
"It is critical to make sure any dispute resolution provisions are drafted fairly," says Mark G. Montiel, Jr., an attorney practicing in Alabama and Louisiana. "For instance, can both parties receive attorney's fees if they prevail in a dispute? If the agreement only provides for the drafter to receive attorney's fees, you may find your company in a tight situation when the last payment is not provided."
Termination procedures
The MSA may be terminated by either of the parties, and the contract provides procedures that are to be followed when this happens. These clauses often include a description of what costs can be recovered if the contract is terminated in the middle of the project.
5 tips for contractors to write an MSA
A master service agreement operates the same as any other type of construction contract, and both parties to the agreement are bound by its terms. But some of the advice typical to writing a regular project agreement don't apply here. Below, construction lawyers weigh in on how to write an MSA that defines the terms overall but leaves enough flexibility for each project under it.
1. Don't be too specific with your contract terms
Remember that an MSA is not specific to a project or scope of work to be performed. Each project will have its own work order that describes the terms of the work for that project.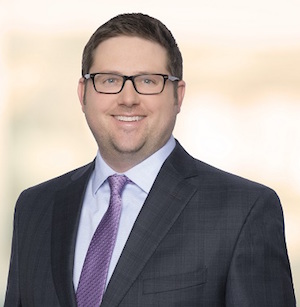 If you're too specific in your MSA language, you run the risk of locking down terms that don't make sense given the nature of the project. According to Scott Grier, a construction attorney licensed in Oklahoma, Kansas, and Missouri, you should write an MSA to be general enough to apply to any type of work you may do with that client or contractor, but build in flexibility that you can apply to specific work agreements.
"Some key contract terms remain static over the course of multiple projects and should be negotiated in the Master Service Agreement," Scott says. These include "the effective term, the definition of contract documents, and how to address changes in the work, termination, suspension, lien rights, force majeure, and unknown or subsurface conditions. Those types of issues can be addressed in one document and are less subject to revision."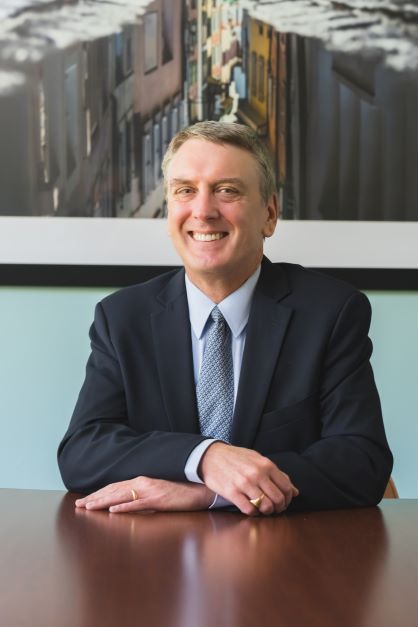 Christopher G. Hill, a Virginia attorney, agrees that the MSA should avoid too many specifics. "Make it as general as possible and use specifics in the work orders. I'd include pay if paid (where legal in your jurisdiction), a venue/choice of law provision, dispute resolution/attorney fees provision, a force majeure provision including one for the pandemic, and payment terms at a minimum."
When it comes to payment, however, Scott Grier says the terms may be better saved for the specific work order agreements. "Certain issues remain best addressed in each specific work order agreement issued under the terms of the Master Service Agreement, such as payment terms and retainage. These terms are project specific and are often driven by the contents of the prime contract between the project owner and the contractor," he says.
2. If you've negotiated a contract previously with the same party, use that same contract
If you've come to an agreement with a party on a previous contract, you'll save yourself some time by editing the existing contract language to make it a master service agreement. That way you don't have to renegotiate a bunch of terms, wasting time and money. Review the existing contract and remove or change any project specific language, making it apply to work with that party in general.
3. Consider your subcontractors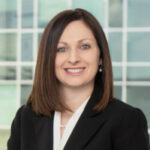 If you will subcontracting out any portion of the work orders under the MSA, you will want to make sure that those subcontractors are bound by the same terms. "Contractors are also wise to include flow down clauses in their master service agreements, which flow down all obligations from the prime contract to subcontractors," says Shoshana Rothman, a DC-area construction lawyer.
4. Anticipate disputes
Hopefully, you can complete the term of your MSA without a hitch. But hope won't protect your bottom line. If a dispute arises, the master agreement should define the terms for resolution — including where the dispute will be considered.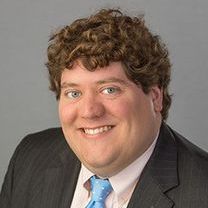 "It is critical to make sure any dispute resolution provisions are drafted fairly," says Mark G. Montiel, Jr., a construction attorney in Louisiana and Alabama. "For instance, can both parties receive attorney's fees if they prevail in a dispute? If the agreement only provides for the drafter to receive attorney's fees, you may find your company in a tight situation when the last payment is not provided."
"Choose forum selection and venue clauses benefitting the drafting party," says Shoshana Rothman. "The forum selection clause mandates where lawsuits are to be filed in the event a dispute goes to litigation, and in most instances, the drafting party will want that lawsuit in either their home state or where the project is located."
"A venue clause determines which state's law will govern a dispute," she says. "If the law in the home state is more favorable than the law of the state where the project is located, then a contractor will want to be selective when drafting the venue clause."
5. Review your MSAs on a regular basis
Don't just review the contract once and then ignore it. It's a good idea to review the terms of your agreements with your clients and contractors on a regular basis, especially if the MSA automatically renews. You want to make sure the language reflects the current nature of your relationship, and that there aren't terms or conditions that need to be revised.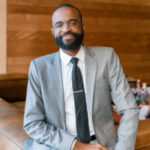 Whether you are signing or issuing the contract, be sure to review it carefully. E. Aaron Cartwright, III, an attorney in Texas, recommends that contractors know what they're agreeing to before they sign.
"An ounce of prevention is worth a pound of cure," he says. If you're using a boilerplate template, like this one from the AIA, make sure the terms meet the needs of your relationship. If you have any concerns about a contract, it's always a good investment to consult with an attorney. The cost of not reviewing the contract could be steep.
MSAs save time and money
Master service agreements can make contract negotiations quicker, since you only have to negotiate once. They provide the general terms of the agreement between the parties, with specific project contracts issued through a work order or statement of work. Many companies rely on these agreements when working with the same contractor on multiple projects.
Contractors are also using master service agreements when working with subcontractors. Insurance companies are encouraging contractors to get contracts with every sub, and MSAs make that process easier and quicker. Instead of sending and signing multiple contracts for various projects, only one is needed.
Was this article helpful?