Florida Final Payment Affidavit Form
Download your

Final Payment Affidavit Form
About Florida Final Payment Affidavit Form
This Final Payment Affidavit form is used as a prerequisite to enforcing a lien in the state of florida. It is used to protect the property owner from having to pay twice for work.
A property owner is not allowed to make the final payment to the direct contractor without first obtaining a completed affidavit of final payment. florida's Construction and lien law requires that each party directly contracting with the owner delivers a Contractor's Final Payment Affidavit at least 5 days before filing suit to enforce lien rights.
Fill out the form on the right to download your free Florida affidavit of final payment template that can be filled out with a PDF editor or by hand after printing. Use this template to easily deliver your Affidavit of Final Payment in the state of Florida.
Skip the hassle of sending payment documents yourself.
We're the payment document experts. With us it's fast, affordable, and done right!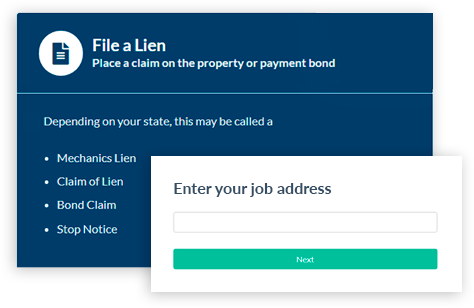 Florida County Recorders
Looking to file/record a mechanics lien in Florida? You'll need to get your Florida mechanics lien filed and recorded with the county recorder in the county where the construction project is located. Here is a listing of all county recorders in Florida. Click on any county to find more information about how to get your lien recorded in that county.
Learn about Contractors near you in Florida and How they Pay
See other Lists of Contractors and How to Best Work With Them