Texas Request for Project Information Form
Download your

Request for Project Information Form
About Texas Request for Project Information Form
In Texas, an owner, GC, or surety has the right to request project information from their subcontractors, and the subs have a duty to reply if such a request is sent. That info includes the information of the sub's subcontractors and suppliers.
This information is important becuase it's often required to be included on other documents such as the Texas Second Month Notice Form, Texas Third Month Notice Form, and Texas Affidavit of Lien.
Fill out the form on the right to download your free Texas Request for Project Information Form template that can be filled out with a PDF editor or by hand after printing. Use this template to request critical project information from the owner, general contractor or surety.
Skip the hassle of sending a Texas Request for Information yourself.
We're the Request for Information experts. With us it's fast, easy, affordable, and done right!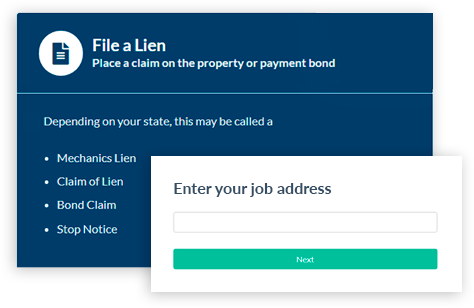 Texas County Recorders
Looking to file/record a mechanics lien in Texas? You'll need to get your Texas mechanics lien filed and recorded with the county recorder in the county where the construction project is located. Here is a listing of all county recorders in Texas. Click on any county to find more information about how to get your lien recorded in that county.
Learn about Contractors near you in Texas and How they Pay
See other Lists of Contractors and How to Best Work With Them