California Stop Notice Form
Download your

Stop Notice Form
About California Stop Notice Form
In California a stop notice, or stop notice claim, is a type of notice that subcontractors or contractors use to seek payment for their work on construction projects. A stop notice is generally given for the purpose of stopping, intercepting or freezing construction funds from the construction lender that have not yet been paid on a construction project. It can be used instead of, or in addition to, a mechanics lien, but is not filed with the county recorder's office like a lien would be. A stop notice can be used on public projects as well as private projects in the state of California.
General contractors, subcontractors, suppliers, and others that work in the construction industry use document to get paid on their projects in California. When the notice is received, the project owner or construction financer is required to withhold sufficient funds to pay the amount listed on the stop notice. Stop notice documents are most popular (and legal) in a few states. California is one of them.
California also has Preliminary Notice requirements. An California preliminary notice, (also known as a 20-day notice or pre-lien) must be delivered to the owner, prime contractor, construction lender, and the party with whom you have contracted within 20 days of providing labor, services or materials.
Pro tip: Filing a mechanics lien and sending a stop notice can be an effective way of speeding up payment. Which to file (or whether to file both) is up to the claimant, and depends on the claimant's goals. The period to file a stop notice is the same as the period to file a mechanics lien.Don't forfeit your lien rights by missing the California mechanics lien deadline, expecting that a stop notice would get the job done.
Complete the form on the right to download your Free California Stop Notice template that can be filled out with a PDF editor or by hand after printing. Use this template to easily file your stop notice on a Construction project in California. You can also use Levelset's document builder to create and send a stop notice on your construction project.
Skip the hassle of sending a California Stop Notice yourself.
We're the Stop Notice experts. With us it's fast, easy, affordable, and done right!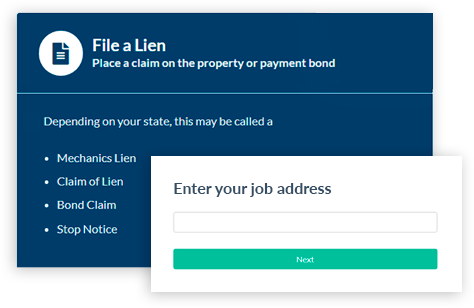 California County Recorders
Looking to file/record a mechanics lien in California? You'll need to get your California mechanics lien filed and recorded with the county recorder in the county where the construction project is located. Here is a listing of all county recorders in California. Click on any county to find more information about how to get your lien recorded in that county.
Learn about Contractors near you in California and How they Pay
See other Lists of Contractors and How to Best Work With Them