Alaska Stop Notice Form
Download your

Stop Notice Form
About Alaska Stop Notice Form
In Alaska, a stop notice gives unpaid contractors or suppliers the power to interrupt the funding on a construction project in order to get paid. A stop notice requires the lender or property owner to withhold amounts that haven't been paid to the claimant that were due according to the construction agreement. This Alaska Stop Notice Form is a free download that meets the legal form requirements in the state.
Skip the hassle of sending a Alaska Stop Notice yourself.
We're the Stop Notice experts. With us it's fast, easy, affordable, and done right!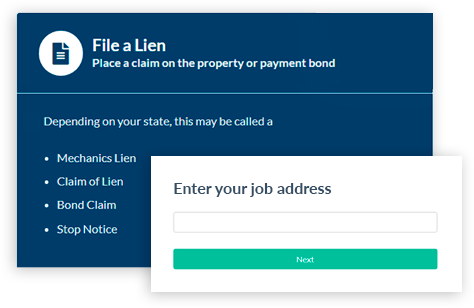 Alaska County Recorders
Looking to file/record a mechanics lien in Alaska? You'll need to get your Alaska mechanics lien filed and recorded with the county recorder in the county where the construction project is located. Here is a listing of all county recorders in Alaska. Click on any county to find more information about how to get your lien recorded in that county.
Learn about Contractors near you in Alaska and How they Pay
See other Lists of Contractors and How to Best Work With Them