Equipment and material suppliers are often the last to get paid in the construction chain. Oftentimes, their customers must complete a job before being able to afford the goods needed for a project, so supply companies regularly provide credit to their customers. That makes risk management especially essential — and sending out preliminary notices a must.
The sheer volume of jobs suppliers take on means that they deliver a high number of preliminary notices. This process is particularly demanding due to each job having its own deadline, document, and state-dependent regulations to follow, as well as the fact that the information needed to fill out notices isn't always readily accessible.
Fortunately, there's a solution that offers stress reduction, accuracy, and overall efficiency: automation software.
From credit managers to accounts receivable specialists, financial professionals nationwide are seeking out software, like Levelset, to protect their companies from loss and make their daily tasks more manageable. We spoke with some of our customers to learn more about how they've benefitted from automating their notice process with Levelset.
Wilson Lumber: Lumber Supplier Based in Alabama
Controller and Credit Manager Michele White
Prior to incorporating software into Wilson Lumber's payment process, Michele's time was largely spent sending preliminary notices and chasing after late payments, which often kept her from executing her other duties.
Although she worked as efficiently as she could, the company still missed Notice to Owner (NTO) deadlines and experienced a minimum of three-day shipment hold-ups, as they were unable to ship supplies until NTO's were sent out, signed, and sent back via certified mail. Her sales team kept pushing her to move faster, but her hands were tied. After listening to a few peers' exciting Levelset experiences, she decided to give it a shot.
Since using Levelset, her day-to-day has become significantly less hectic. Because she no longer has to spend so much time filling out and sending NTO's, she's been able to execute her other duties without feeling as if she's drowning in a sea of to-dos.
Although she, like many others, was originally hesitant to adopt an automated system for fear of the unfamiliar, Michelle says that she, "see[s] a lot of added value with time efficiency, knowledge, and partnerships that Levelset has provided."
Now, it takes a maximum of 24 hours to ship supplies to their customers, and Michele is able to breathe easier knowing that Wilson Lumber is more thoroughly protected and is getting paid for jobs faster than ever.
Pacific Plumbing Supply: Plumbing Supplier Based in the Northwest
Assistant Credit Manager: Amy Williams
Amy and her team faced the same conundrum as many others in her position before integrating Levelset: There was simply too much to do.
Researching required information for preliminary notices, keeping track of notice deadlines, and actually sending out notices were nearly impossible to juggle successfully given the company's job volume. Their decision to integrate software came about after realizing that there had to be a better way to stay on top of preliminary notices.
Once Amy's team got started with Levelset, their company began to see benefits and they, personally, saw an improvement in stress levels and efficiency.
Amy notes that using Levelset to automate NTO's was huge for her and her team, saying, "my process is faster and more accurate. Now that we have more tools at our fingertips, we're more organized." More than anything, though, Amy is thrilled to have reduced the amount of collection calls she makes now that automated preliminary notices are prompting timely payments.
Brewer Crane and Rigging: Equipment Rental Company Based in California
Administration Assistant: Janelle Morrow
Prior to automation, Janelle and her team struggled to keep up with the vast amount of NTOs they had to deliver. Despite doing their best to send out notices, it was taking an average of six to nine months to be paid for a project.
After using Levelset for only six months to automate accurate notices, Janelle estimates the time it takes them to get paid has gone down by a whopping 30%. She and her team love the easy-to-use layout of Levelset's platform, the professional format of its documents, and added risk management it provides.
However, they believe the preliminary notice automation to be the biggest benefit. "I became a really huge fan [of Levelset]. I don't even think we realize half the stuff [Levelset] can do for us – not only to protect us, but to make our jobs easier every single day," Janelle says.
Irby: Electrical Supplier Based in the Southeast
Director of Credit: Thomas Box
Irby has used Levelset for years, and their Director of Credit, Thomas Box, has enjoyed the benefits of automation. As head of a 12-person team, Thomas says that "there's never a dull moment"— and that ensuring maximum efficiency is vital.
Fortunately, he feels that Levelset has enabled his team to achieve that efficiency. With Levelset, he now counts on preliminary notices going out to the right people at the right time without manual attention.
"[It's] very helpful. There's never any downtime here, so to have one more thing taken off our plates is great," Thomas says.
Although he had reservations when he was first introduced to the software due to the worry that he might lack control over what was sent out, working with Levelset to establish a "Do Not Send" list has provided him with a sense of security.
Thomas' concerns have since been replaced with gratitude — he no longer has to worry about trying to get preliminary notices to Irby's massive number of customers on time. Instead, he relies on Levelset to help his company operate the way they want to and has decided he'd rather be "safe than sorry" when it comes to delivering accurate notices.
Waste Connections: Waste Management Company Based on West Coast
Regional Credit and Collections Manager: Ayla Gokturk
Ayla has worked for Waste Connections for years, and led the decision to switch from manually tracking lien and notice deadlines to streamlining the process with automation.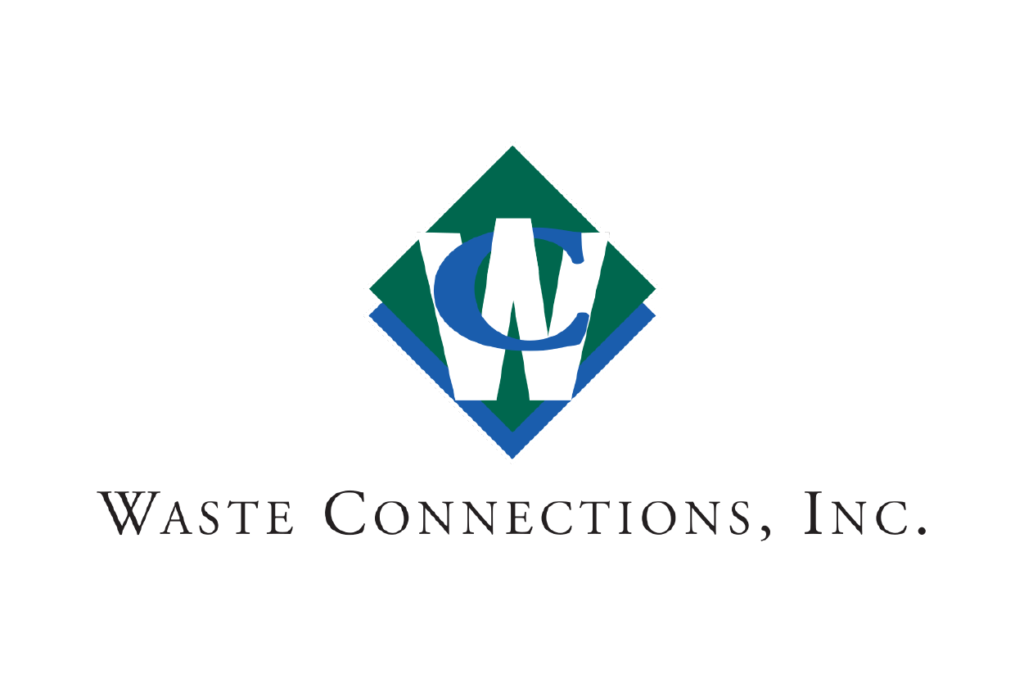 Keeping up with notices and changing payment laws for the 10 different states she and her team oversee was too overwhelming.
Although they used a service provider to send preliminary notices for the company, they still had to send over each customer's information and wait for their provider to manually create and send notices. The process didn't lower stress, risk or regulate timely payment.
Fortunately, Waste Connections is invested in pursuing the best technology to help their customers, so it made sense for them to invest in the same for their employees and the continued success of the company.
After partnering with Levelset and automating their notices, Ayla and her team have nearly doubled the amount of projects they are able to protect in a fraction of the time. Data entry alone used to take about two hours a month per employee. It now takes about 15 minutes.
"The ease of working with Levelset throughout the entire process was amazing and has become a significant time-saver," Ayla says.
Keeping up with the extensive volume of preliminary notices to be sent is now possible, and her job is more manageable. Moreover, Levelset has reduced missed opportunities to send notices, late payments, and overall risk for her company.
If you're interested in learning more about the ways in which lien rights automation can help you manage the high volume of notices you must send out, reach out to the Levelset team today.
Start collecting payments faster
Schedule a call with our team to learn how you can get paid faster with Levelset.
Was this article helpful?