The coronavirus pandemic was obviously the dominant storyline of 2020, but it wasn't the only news that construction businesses were paying attention to.
Here are the biggest story trends of 2020 from the Levelset blog, Construction Financial News, and beyond.
The Most Popular Construction Stories of 2020
1. Is construction essential?
As cities began shutting down in response to the spread of COVID-19, contractors were desperate to know: Is Construction an Essential Business During Coronavirus Shutdown?
In this article, we did a deep dive into federal and state guidance on the issue to help construction businesses understand what was coming — and how to ensure they get paid. We also wrote specific guides for essential business in California, New Jersey, and New York.
Some of the top contractor questions in the Levelset Community mirrored these same concerns: Is roofing considered essential? Is a painting company an essential business?
2. Understanding construction contracts
The past year brought a rise in construction disputes and overall uncertainty to the building industry, and construction businesses turned attention to their contracts.
We explained the basics in the popular article Construction Contracts: Understanding The 5 Main Contract Types.
Readers wanted to know how different types of contracts work. What did they actually agree to? Can they invoke a force majeure clause for COVID-19 delays?
In Coronavirus & Construction: 8 Contract Clauses That Could Sink You, readers learned how to avoid problematic language in their construction agreements that could cause payment disputes down the line.
Contractors flocked to construction webinars about contracts and coronavirus, too. Hundreds signed up to learn what their contract says about suspension or termination for convenience.
3. Surviving COVID-19
When the federal government passed the CARES Act, we helped thousands of contractors understand it with: What's in the $2 Trillion Coronavirus Stimulus Bill for Construction Businesses & Their Workers?
With the rise in layoffs and furloughs, companies and employees alike had questions for payment experts that attracted a lot of attention. Workers had questions about the extra $600 on top of regular unemployment benefits. At the same time, business owners sought guidance about re-hiring employees under the Paycheck Protection Program.
4. Financial statements
A construction company's financial statements can reveal important insights about the health of a business.
Dawn Killough, a thought leader in construction finance and accounting, wrote the popular article How 4 Financial Statements Help Contractors Hold Onto Their Cash, explaining the value of these documents and how to use them for better decision-making.
5. How do liens and bonds work?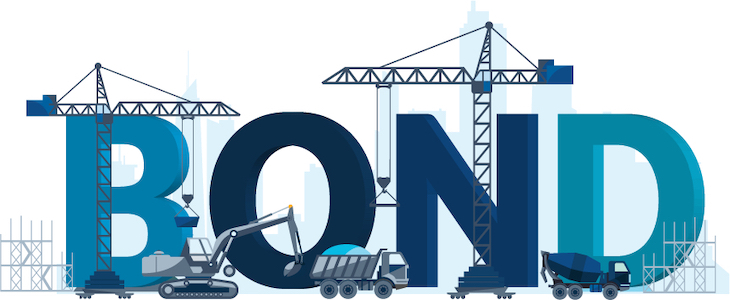 While most contractors are aware of mechanics lien laws that provide payment security in construction, they're not the only type of lien out there.
In What is a Lien? Types of Property Liens Explained, we explored the different types of liens that exist, and how they work.
On public construction projects, liens aren't an option. In Construction Bonds: A Guide for Contractors, thousands of builders and suppliers learned more about payment options on government jobs, too.
Learning how to use the payment bond on to get paid on a public project was also a hot topic, covered in What You Need to Know to Make a Miller Act Claim.
6. What's with the lumber shortage?
As demand grew and supplies fell, the price of lumber rose dramatically over the past year.
Writer and construction pro Tom Scalisi explained some of the causes of the problem — and contractor solutions — in the popular article Why the lumber shortage? And what can contractors do about it?
7. What's next for construction?
Many in the industry were looking past 2020, preparing for life and business after the pandemic.
Architect Chris Poché explored the future of the industry in 10 Construction Industry Trends To Watch in 2021. The article gave contractors developments to keep their eye on — and avoid — from safety, to living materials, to modular construction.
8. Who's the biggest?
In The 10 Biggest Construction Companies in the US, we took a look at the titans of the industry in 2020, revealing some of their most notable projects and background on their growth.
We leaned on insights, payment history, and reviews from each contractor's payment profile to help subcontractors make better project decisions.
9. Payment disputes (and avoiding them)
Problem projects were a big subject of financial news, with a rise in bankruptcies and missed payments on big construction projects.
Two of the most popular stories came out of the Los Angeles area. In L.A. Oceanwide Plaza Faces $240M Mountain of Construction Claims, the story centered around a "mountain" of payment disputes from unpaid contractors on the mega-project.
The outcome of another story was more positive: Bravo: Avoiding construction disputes on a $500 Million Dollar Listing highlighted how communication helped prevent payment problems on movie-director-turned-property-developer Scott Gillen's project.
10. Demanding payment
With the rise in project shutdowns and payment delays, contractors were eager to learn how to make a payment demand — or respond to one.
How to Write a Demand Letter That Gets Contractors Paid helped construction businesses write a more effective demand letter that sets the right tone. It included a sample demand letter template for contractors to edit for their own use.
The contractors and owners on the other side of that conversation were looking for help, too. In How to Respond To a Contractor's Demand for Prompt Payment, we covered the requirements under prompt payment laws, and how to resolve a payment problem before it devolves into a full-blown dispute.
Watch for the top stories of 2021
The top storylines of 2021 are being written every day.
Keep an eye on the Levelset Blog for educational stories and how-to guides that help construction businesses get paid.
Bookmark Construction Financial News to stay up-to-date on the latest developments on the front lines of payments and trends in the industry.
Have a question? Join the conversation in the Levelset Community, where a national network of construction lawyers and payment experts are ready to help.