Understanding Pennsylvania and New Jersey Construction Law
Experts in this video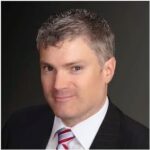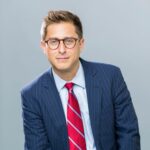 Join attorneys Seth Bloom and Colin Schmitt to learn how you might be affected by New Jersey's prompt payment act and Pennsylvania's contractor and subcontractor payment acts.
Full Transcript
Seth Bloom
Okay, so I'll begin. I just wanted to introduce myself. My name is Seth Bloom. I'm senior director of attorney services at Levelset based out of New Orleans, Louisiana. We're really excited today to have another webinar. These webinars are designed to help you, uh, as a construction industry person, get a little bit more legal information, uh, for free from one of our great, uh, attorney network members. And today we have Colin Schmitt, uh, from Bon Baguio. Uh, he's going to talk about prompt payment act. So without further ado, I'm going to introduce, uh, Colin. And if you have any questions, just, uh, host them right on here, down at the bottom where it says, ask a question or in the chat. And I will ask Colin that question, and we'll also save some time for the very end. So Colin, thank you so much for doing this. Look forward to your presentation. 
Colin Schmitt
Thank you, Seth. As I said, I'm calling Schmitt from Vaughan Biao and I'm here to talk about New Jersey's prompt payment act and Pennsylvania contractor and subcontractor payment act. Um, I think from the start, it's important to know why or who should be listening to this conversation. I think as a contractor, you're probably thinking, look, the construction law, that's kind of your deal. That's not mine, but I want to talk about why it's useful for contractors to understand the laws which were inactive for their specific protection and help them get paid promptly. So, um, I guess to speak by an analogy, if a seller were to approach me and said, Colin, um, I want to sell you a, um, a bag of cocaine, uh, perform, uh, sexual services for you and sell you a bazooka, uh, via written contract. I thought, well, those aren't really my hobbies and I'm happily married, but how much is it?
Colin Schmitt
And they said a thousand dollars. I said, well, that seems like a reasonable deal. I think I even go forward with it. I give them a thousand dollars, but they don't deliver if I were to Sue them in court. And the judge had said, your honor, I paid a thousand dollars for these services. The judge would say, uh, sir, you're out of luck. And the reason why is because those things are all prohibited by statute, prostitution is illegal. Possession of narcotics is illegal. And I don't think you can lawfully own a bazooka as a citizen. The reason why I'm saying that is that it's an analogy and there's limits to it. Those are criminal statutes, but at the same time, these contractor payments, statutes, protect contractors, independent of any clauses in the contract. So I think it's important for 'em. I think it's important for us to really talk about it in more detail.
Colin Schmitt
So the first one I want to talk about is the contractor and subcontractor payment act. Um, the first thing to know about this as it was recently enacted in 1994, and it was subsequently amended in 2018, um, for your notice, I will point out that on this, um, PowerPoint slide, the text, which is in blue denotes 2018 changes, and the other ones are earlier measures of it. So the first thing to know is that who it applies to, it applies to all contractors or subcontractors, regardless whether the project is public or private. Uh, it doesn't matter whether who the owner is it's whether it's commercial or there's a huge, permanent building, the best way to describe who it, who it applies to is talk about who it doesn't apply to. If you are doing a residential contractor, um, whether it's six homes or fewer than you don't have relief under this act, if you're going to build a complex and you were working as electrician on a eight unit complex, you're entitled to relief under this provision.
Colin Schmitt
The other part that doesn't apply is that if you are, um, selling materials or supplies to the owner of a project, uh, for their own property, one of the important changes in 2018 was the prohibition on waiver. There's no way that if you are a general contractor signing owner's contract, or if you're a subcontractor assigning AJCs contract, you can waive these protections. So it's very important bargaining point, I think often you'll see the GCs get to control. Um, a lot of the factors in the project because they wrote the contract, the statutory release applied to both contractors and subcontractors.
Colin Schmitt
There's some restrictions on Casper in general. Um, the biggest one is the courts are going to give them relief, but courts always relate back to the actual contract itself. And there's a balance to this. Like I said, in the first part, these protections can't be weighed when you have performed the contract as it's written. But if you do, then you are firmly entitled to a payment for those services rendered. Um, that's right there in the statute under section 504. Uh, the other thing is there also, I note in Pennsylvania that the construction contract itself is an agreement whether it's written or oral, um, the form work on a property. Now, Pennsylvania is different like that New Jersey doesn't allow verbal contracts as much. I note that while verbal contracts are eligible to file a Leon in Pennsylvania and for leaf under Casbah, you really should avoid it if possible. So it's better to have a written contract.
Colin Schmitt
The owner's payment obligations and our Casbah are under section five Oh five. And it's the most important thing about the statute is that it puts an affirmative obligation on the owner to pay in a timely manner. Um, if the is silent about it, if it doesn't say when the owner has to pay it's at the end of the billing period and the billing period is due, usually monthly is the way it's set up. Um, but it's important to note that the payments due, um, 20 days at the end of the billing period or the invoice delivery, whichever one comes later, typically if you're a contractor invoices going monthly, so the owner has an obligation to pay you within 20 days of the work was actually performed. Now, the next part is the core relief here. That's exists for contractors and subcontractors under Casper and a Pennsylvania. It says that the payments are issued by the owner within seven days. The contractor gets interest at 1% per month. That is pretty substantial. 1% sounds small, but that's going to be talk about an annual basis. 1% per month can stack up quickly. And that's the first 1% core provision of relief under cast.
Colin Schmitt
Now the counterbalance to that is the owner's right to withhold in good faith for a deficient performance by the contractor. This is under five Oh six, the law. Um, so I think the best way to explain this as to talk about the typical AIA billing, where there's a schedule of values and a breakdown of the work that's to be performed, uh, the owner's got a right to withhold payment for deficiency items per the contract. Things that aren't done, things that are incomplete or that done, um, incorrectly. But if there's six items that are billed and five of them are correct, the owner is not allowed to hold back for all six. Just the one, which is deficient laws are very specific about this because they know the hygiene that can go on and the situation that owners and GCs in both acute with it. Right? So the most important thing, if you're the owner side, is that you have provide written notices deficiency within 14 days of receiving the invoice from the contractor. If there's multiple items are withheld and, you know, say the, again, the example of the AA contract say there's 12 items or withheld, um, as the contractor makes right on those items, the owner's obligated to issue payment accordingly. As soon as Adam's done that work has to be done. I'm sorry. The payment has to be issued.
Colin Schmitt
The next one here is to talk about the payment obligations from between, you know, general contractors and subcontractors, and this really echoes and piggybacks upon the same provisions, which accord, direct contractors, payment relief from the owners. Uh, the first part about this is that if you're the GC and a project, you must disclose to your subs, the due date for your payments from the owner. This is for situations where the contract is set up is pay when paid, um, the statute puts an obligation upon the GC to tell its subs, look, I get paid, I invoice this date. I usually get paid this date because then the sub complaint accordingly. Now if the GC misrepresents to a subcontractors, or if they don't say anything at all, if they just refuse to share it, um, or don't provide any notice of it, this law presumes that it's the same, the same pain structure laid out in section 5.5, which is 20 days.
Colin Schmitt
So the presumption is that after the, the sub submits his invoice, it'll go up the chain and the GCB paid within 20 days. And then after that, you see the next bullet point down the presumption by the statute is that I'm sorry. The obligation under the statute is that the GC has to pay the subcontractor within 14 days of receiving payment from the owner. Now, I think it's important to note if you're the GC or if you're the sub, the application is if you are the GC and you choose not to share this information with your subs, the law does not care. It just presumes that you're getting paid. Um, you know, within 20 days of receiving, I'm sorry, paid within 20 days of sending your invoice to the owner. And then after that 14 days, you have to pay the subcontractor. So if it's otherwise, or if the, um, if it's otherwise, or if the owner hasn't paid you and you didn't share it, you're still on PO this is important.
Colin Schmitt
If you're a GC, because general contractors build projects, they are not developers. They don't take on that different sort of risks. And they don't like financing projects. So it's important if you're the general contractor that you understand the risk of keeping your cards close to your vest, the law is supposed to encourage transparency all through the chain. Now, if the payment is late from the general contractor to the subcontractor, the actual law itself refers back to the previous revisions. So if the contractor, um, is slow with subs, the subs get the same relief that we talked about before. That's the 1% per statute and the other items that are there,
Colin Schmitt
I don't have a, a separate slide, but I want to point out, um, before I get into the other relief, that there is a provision in Casper under section five Oh eight, that talks about if there's errors in the invoices. Cause we know sometimes there are simply mistakes in the invoices where something is misbilled or, um, prematurely bill Casper says that the part of the receives that invoice must give written notice to the billing party within 10 days of receiving it and that they have to pay the correct amount in accordance with Casper. Now, as I said before, this law is relatively recent, so that's somewhat ambiguous, but it's pretty clear what it's trying to communicate. It's trying to say the same provisions that are through here. If the amount is put forward by the billing party, you have an affirmative obligation to share a written response to reason why you should not pay it.
Colin Schmitt
This goes all through the chain. When I say GCs to subs that applies to subs and lower tier subcontractors or some, some subcontractors, the next provision of this, which I want to talk about is the, the penalty and attorney fee provision under caspo, which is frankly, it's the most important part of it. So in addition to the 1% interest per month, which was allowed under the previous provision, this says that if the non-paid party has to start an arbitration or a lawsuit under Casbah to get paid promptly, that their Intel to penalty interest of 1% per month. And I think it's important to talk about penalty in the context of contracts, usually contract losses, no penalties. All you get for the contract is with the bargains. There's no penalty. It's not a tort action. What you get is what you build. And when you set out this, this lawsuit specifically provides unpaid parties with penalty interest on those improperly or improperly withheld summons.
Colin Schmitt
Now this 1% per month is on top of the other 1% per month. So I don't think you need to be a mathematician to figure out what that is. I mean, if it's 1% per month and it compounds like that, that's at least 24% annually, 12 plus 12 plus compounds. Um, like I said, monthly. So it would be more than that. Cause it builds each month. The idea is that it's supposed to be a deterrent. It's supposed to deter owners from improperly withholding sums and GCs from improperly withholding from subcontractors. Now the statute itself, it says the amount will not be wrongfully withheld. If the amount with hell there's a reasonable relation to the value of the pain parties, good faith deficiency claim. In other words, if you are a GC and a project and the electrician has billed for all kinds of work, uh, to finish the project off, which you have a punch list and there's, um, outlets, don't work for some minor items that are small, you can't withhold 30% of the contract value based upon these smaller punches items has to be reasonably laid to.
Colin Schmitt
You're not allowed to exploit that you're not allowed to blow it up and make it seem like it's bigger than it is in order to improperly withhold those songs. The final part of this, which is really important, both for me and for my clients, because let's face it, attorneys are expensive. Um, it's the fee switching provision of it. Now, usually in they call it the American rule. The American rule is that everyone pays for their own lawyer. There's ways to DV from that contractually. It can say that, you know, if there's litigation, that prevailing part is entitled to it, um, courts will often follow that, but they don't have to, if it's contract clause, which assures legal fees courts kind of have the discretion to do it. But if it's by statute, if it's by the law, they can't, they have to get attorney's fees.
Colin Schmitt
Judges are much more willing or much more obligated, I should say, default and enforce that. But I do know that it says the substantially prevailing party. Now that means that it's not risk-free if you, a part of it's not paid and your underlying invoice was inflated and improper. And you know, it, I would not start a Casbah lawsuit under that manner, because if you do in a, you, you push it too far, then you're not going to get attorney's fees and expenses. And that is a major deterrent and encourages again, the parties to do fair dealing and candor with, um, their interests.
Colin Schmitt
One of the most important updates of the 2018, uh, revisions to Casper, was it provision that allowed, um, it was under section five Oh seven. It basically allows contractors, um, the opportunity of the right to stop the bleed on a project, which is bad, but it's not a instant stop of the bleeding, I should say. Um, so it's important to switch. Cause I know that if you're on a project that's bad as a contractor and you have a GC that's being unreasonable or, or that's not paying you promptly, it's, it's hard to keep doing it. Cause then you're paying out of your pocket. You're paying for your labor with the expectation that you'll get paid eventually when it's done. And sometimes for reasons that are already outside your control, you might know that that's unlikely. This change to Casper in 2018 allows you to basically suspend your performance, but it's pretty complicated.
Colin Schmitt
So going through it, if you have the end of the billing period, and it's been your due payment, whether it's 14 days as a subcontractor or 20 days as Jew, as a direct contractor, after that billing periods not done, you have 30 calendar days since the end of the billing period to submit a written notice that the payment's late now, after that first written notice, you have to wait another 30 days before sending a second, basically a notice of intent to suspend it. So you have 30 days after the initial billing period, another 30 weeks at 60, and then you give them 10 day notice. That's 70 days, that's over two months of waiting to be paid after the building's done. It's not a, it's not a golden ticket. I mean, it's it's relief, which contractors are entitled to, and it doesn't, um, it prevents them from, from bleeding out completely, but it's still gonna take a wall to activate
Colin Schmitt
Another provision of caspo, which is, um, pretty complex is under section five Oh nine. And the retain age is, is a situation which I think all contractors understand, um, is complicated. But at the end of a project is where things can get a little squirrely. So I think there's a reason why Casbah decided to take this on. So specifically as they did, um, the biggest change in this is that if you are a, who works early in the project, say you are doing the earth part per say, you're the steel rector previously without this by law, the general contractor owner could say, well, when the purchase substantially complete, we'll pay out retainage caspo after 2018 now says that the retains you must be released within 30 days of final acceptance of the work. This is the, this is the poor relief under these changes is that once the work is done and accepted, they have 30 days to do it.
Colin Schmitt
They can't hold back. They don't get to use the subcontractor payments as a bank of funds upon which either the GC or the owner of can, can use to finance the project. There's other provisions of this, which says that upon substantial completion, um, a billing party may and that's actual word they use in the statute may facilitate release by posted and maintenance bond for 120% retainage. I don't that wording's a bit on exact and doesn't give me a whole lot of comfort. Um, it also says the owner isn't retaining the GC can still retain from their subs, but they must pay the retains within 30 days after final acceptance. And it's important to note that the same provisions I said before would also apply to this for the general contractor and someone did your sheeting and short a big foundation project. Once those, once those foundations are accepted, you have 30 days to pay it.
Colin Schmitt
Can't hold it back to the end. Or if you do, you get to the next provision here, the GC must pay their subs and the subs must pay their larger. So contractors within 14 days of received retainment, that's the same, um, payment windows, uh, that were under the previous section that we talked about under, uh, under section five Oh seven. Um, and also any owner contractor or subcontractor who holds retained for more than 30 days after the acceptance, but doesn't provide written notice for the reason why that money is being withheld in excess of that is subject to the same penalty and attorney's fees, which we discussed earlier. So again, that's 1% plus 1% per month. Um, and attorney's fees. The idea of this law is that it forces people with the money to pay down the chain, uh, on these construction projects, cashflow is critical and I think this law recognizes that owners or the large parties can simply push that finance and obligation down to the chain down the chain, the people that are doing the actual work
Colin Schmitt
Finally in this is the, um, the applicable law, the applicable law in this case. Um, I guess I would say so if you have a contract that says choice of law and the project, it must be being built in Pennsylvania, be covered, but say the GEC is from, uh, New Jersey or New York or Maryland or Ohio. If there's a choice of law in there that says that all disputes under this contract are governed by the law of Ohio and you're working on a project in Western Pennsylvania, you should understand that that cause itself is not enforceable under the statute. If you Sue that general contractor who might be based in Ohio, in Pennsylvania, you are entitled to relief under this. This can't be wait. It says right. There are a lot of cells shall be unenforceable. I think that's important to note, um, because in most cases, in most consumer contracts, whether you're buying a computer or anything else, um, it's going to, uh, it's going to let the, it's only the bigger party choose the form.
Colin Schmitt
They're going to say, you know, we get to choose where it is and you have to litigate in whatever form or venue which the contract dictates. Caspases. Now I'll move on to New Jersey. New Jersey prompt payment act was enacted in 2006 and includes public private projects. Um, and it's, again, it was enacted to address the ongoing issue of delayed payments to contractors that applies to the prime contractors, subcontractors, lower show com lower tier subcontractors material and service providers. And it also includes architects and engineers. That's different from caspo and the relief there is a somewhat stronger like Casper. The prompt payment act in New Jersey puts an affirmative obligation on the party. Who's paying to give a reason for why they're not going to pay you.
Colin Schmitt
Again, on this one, courts will also look to the contract itself. You have to understand if you're a unpaid party and you file a claim under PPA, the front payment or under Casbah. The first thing the non-paid party is going to do is point to the contract and alleged that there's some part of the contract, which you didn't do. You didn't do correctly, or you left incomplete, which justifies that withholding. Now the important thing here is that under the PPA, the law specifically says that the law has some favor in 30 days of receipt. And unless the there's a, um, unless the contractor's bills are deemed approved for the statutory languages is they're deemed approved. If the owner fails to provide any written statement of the amount with health and the reason for withholding payment, this is a very powerful tool for contractors to use. It really shifts the burden back from them to the party. That's not paying.
Colin Schmitt
It goes down the line. So the same protections are allowed for subs. If the sub is performed in accordance with its subcontract agreement with the GC and the work is accepted by the owner, the GC must pay the sub within 10 days of receiving that incremental payment from the owner on the project. And I should say in this one, this is, there should be an asterisk next to that next to this, if it is a public project in New Jersey, say you're working for a County and the payment of an invoice has to go through a County approval process. And that County meets every two months. That provision must be spelled out in the contract. But if it is in the contract, it trumps this, the New Jersey statute out a special privilege for government entities and meet periodically and happy of approvals for you
Colin Schmitt
So the same durations, they applied to sub contractors, Probably the larger subcontractors. Um, but they don't apply to retains. That part is stuff.
Colin Schmitt
Now relief on the prompt payment act is a little bit different than our Casper Casper. You get the 1% per month under prompt payment act. You have the prime rate. Plus 1% beginning on the date after payroll is due to be paid. Now that's a mouthful. And the prime rate is currently pretty low. I think it's to these August 20th, 2020, I think it's three and a half percent. So before that percent, and now if it was went back further, if you weren't paid for a period of time before that the interest is very complicated to calculate, but I've done it before you just do a table and you figure out what the interest is and what payments were due. Also know the prompt payment act. And this is the same kind of relief it's under Casper. The contractor who isn't paid is allowed to suspend performance, but under the prompt payment act that the relief is much quicker as providing seven days written.
Colin Schmitt
Notice of their intent as has been performance and unpaid party can suspend work without breaching the contract. This is very important if you're in New Jersey, because the last thing you want to do, if you're a subcontractor or a contractor is not being paid is say, I'm stopping. And then if you do that, you make yourself liable or potentially liable for a lawsuit from the owner for you not performing the project. The prompt payment act specifically allows contractors. Aren't being paid the right, the affirmative right to suspend performance. Again also like Casbah a prompt payment act in tunnels, the prevailing party, a reasonable attorney's fees and legal costs. If they have to go forward with a lawsuit, um, again, not like Casper, like Casbah is prevailing parties. You can't make a claim without risk. If you make a claim which has no merit, or would you don't think you can be, um, you didn't accurately build on a project.
Colin Schmitt
I wouldn't file a prompt payment claim because you're gonna have to pay the other side's attorney's fees. I think it's important to have both these laws is that the recently enacted cast was in 1994 of the strength in 2018 prompt payment was acted in 2006. And the case law for this is very scarce. It's very limited. I think it's important. You talk about litigation to understand that courts are a neatly conservative. And I don't mean that in the political sense, I mean that these laws, in order to get more support, they need to be utilized. They need case law support. So people could Pennsylvania law. If I give them my Lexus nexus or Westlaw, Pennsylvania has 130 decisions, published decisions, I'm sorry, accessible decisions, which are like Casper, New Jersey only has 28 of the prompt payment act. Now whether it's published or unpublished is important because published decisions are mandatory on although records underneath it and unpublished simply persuasive.
Colin Schmitt
That's very hard for construction cases. Construction cases are notoriously difficult to litigate because they turn on details which are very specific or my new or difficult to understand from the outside judges. Don't get it. You have to really walk them through it very carefully and tell the story in a way that's persuasive and explain to them why some detail controls the situation. Why this party, while you're quiet is until relief of Pennsylvania is 130 decisions, a 13 Ron published. So that's actually a pretty high percentage. Pennsylvania is one more consistent in New Jersey. On other hand, there's only 28 decisions. 25 are unpublished that puts New Jersey clients in a tough kind of space. So if you're wondering in Jersey, whether or not you should Sue in the prompt payment act, you have to understand there's very limited, mandatory authority. You have to be sure of your claims. You have to have a situation with a pane party, intentionally, an improperly withheld payment.
Colin Schmitt
So I think what's important for this. I think we're getting Seth correct me if I'm wrong. Are we getting close? We are, but take your time. If you need an extra few minutes to finish up a load over a few minutes and, and just to anyone out there right now, that's participating. If you have any questions, just feel free to ask. And of course we'll allow a minute or two at the end. I know it's been a pretty quiet room, but that's okay. We can, you can submit your questions later, uh, at the expert center, or if you have any direct questions, you can talk to Colin, but continue. Sure. If you have a few more minutes. Yeah. Thanks. I appreciate it. I think that's well, I think it's important to talk about what the benefit is of Levelset, um, to me as a construction attorney.
Colin Schmitt
So my background is all construction. Before I became an attorney. I worked for a lot of big construction managers and, um, I was involved in the side of litigation and I saw that at the end of it, the litigation part wasn't as hard as the construction part. And I thought why should go to law school? Uh, you know, I'd probably be a lot more gratifying. I don't think that's actually proven to be very true, but at the end of it, I think it's always important to tie back how these laws are and how they practically benefit contractors, how they can use them. I'm basically endorsing these laws for contractors and subcontractors to consider if you're not being paid on the project. So from a very practical point, the first thing you want to do is you have to have an agreement which is established because I said before, verbal contracts are possible, but you really should.
Colin Schmitt
That goes anywhere in the chain. It's always better to have it defined. So you can have a written thing that you can, you can rely on. Um, the second thing is pretty elemental, but you have to know and follow your agreement. Both Casper and prompt payment act depend upon performance of the contract in accordance with that contract terms, other than those provisions, which I outline the things that aren't waivable, you still perform. If the contract part of it is unclear and unenforceable, that statutory relief you get, but it doesn't cross out or it doesn't, it doesn't, um, it doesn't expand it to overlap those other issues of the contract. You still need to perform for the contract because you know, if you're going to Sue for payment from a party, whether it's a general contractor or an owner, the defense side is going to pull that out immediately. They're going to find everything you did wrong with the project, and they're going to put it in your face and say that their party was entitled to withhold payment for it.
Colin Schmitt
The most important thing I want you to get from this today is, is, is to get into a habit of your contractor, of billing properly. This goes for almost any business collections as a part of any business under these laws, they both hinge upon invoices. There's no, there's no situation where you can, you can be graceful or say to the contractor or the general contractor or the owner of I'll get you the invoice when it comes in. All these things turn upon when the invoice is submitted, the best way to ensure that you'll be protected under this is to build this into your practice, make a completely separate. If you're a small person doing through this, make sure you carve it out the same time every month for a Pico project. If you're a larger organization that has it, make sure you have someone who falls these deadlines, this relief is here under the statute.
Colin Schmitt
It exists for contractor protection, but you have to use it the most important way to do it is to invoice consistently timely and accurately. Um, I think that, you know, it's important for a contractor to, to, to know this law. I don't say it's important to note as well as ideal, but having another general background of it and knowing how it can protect your business is very useful. Um, you know, the billing periods for the contract are important to set out the reasons why the pain party can withhold are really important to know. I think the deemed approvals, especially in New Jersey are really important because once they do that, that puts them in a box. I think that, um, it's gonna take some time for this law to get strength. These are recent statutes in order to get there. Uh, they need some caseload exercise it, but that shouldn't so any doubt in your brain about whether or not it's worth going after the reality is that this, these laws were enacted for the protection of contractors.
Colin Schmitt
I mean the prompt payment act and the contractor and subcontractor payment act, the entire premise is that these people were not being paid promptly. So when this kind of remedial act was enacted for your protection judges are obligated to follow it. Um, and the expectation when the legislature makes the law is that it's going to control the situation. It might take some time, it might take some time to get a foothold, but at the end of it, the law is passed to dictate how businesses function in order to make that process grow and to evolve properly. As contractors, we have to start using this, we have to make better use of it. We have to make owners and developers and government agencies aware of the risk of nonpayment, um, contractors who understand this law, uh, they get paid more consistently. I think that's important for any business. That's all I have.
Colin Schmitt
Is there any questions?
Colin Schmitt
I apologize. My computer was being a little sticky there. Getting back on. Um, yeah, we have a question from Rachel. Um, do you, as a general contractor, have to bill for final retainage in Pennsylvania to trigger the timeline or does it automatically start from the date of final acceptance? Thank you, Rachel, for your question. Yeah. Thank you, Rachel. So this would be another situation where the law can be specific, but this is going to fall into the other basket. And that basket is in accordance with a contract. What does the contract say? If the contract says that retainage is due at a certain point, then that's one thing. If the contract says you have to bill for it, like everything else they needed to bill for it. So I think it would really depend upon your contract language. I would have to see the actual contract upon which it's based, but usually the way it works is if you don't ask for it, you're not going to get it.
Colin Schmitt
So it's always when in doubt issue the invoice, if the building's been accepted, if it's past whatever the milestone is, substantial completion or final completion, and you're told to bill for a change by all means, send the, send the invoice out and get it out. You know, when in doubt, if you're entitled to it, assuming it's in accordance with the contract itself, I would build a client call. And I have a question because this is about New Jersey and Pennsylvania. How often are you dealing with, uh, cases where the there's actually both cases, both state's laws are involved? I mean, I know a lot of people that live in for instance, Philadelphia, but our work in Philadelphia, but live in New Jersey. Does the, is there an overlap there and which law is Supreme? Well, it would depend upon, it would depend upon where the project is located.
Colin Schmitt
I mean, generally speaking, both these laws, I, I don't think the prompt payment act, I didn't cite it, but it says all actions. I think I'm pulling from memory now, which is dangerous, ready lawyer to do, but I'm pretty sure the prompt payment prompt payment act turns it on the same thing as cast. But if the construction project itself is located physically with the New Jersey, then the prompt payment act would apply in order for Casper to apply the project that has to be built in Pennsylvania and also qualify or, you know, not be less than six simultaneous residential units or materials do an owner directly. But other than that, it's pretty much based upon where the project is located. Um, you know, as I said in Casper, there's no, you can't, you can't dictate for them. If you're a out of state contractor in New York, you can't say for a project being built in Pennsylvania that any legal matters have to be filed in New York state.
Seth Bloom
Casper does, doesn't recognize that you can do them in Pennsylvania and they need to respond. Okay. Well, I don't see any other questions out there, but, uh, if you have any other questions and I'm sure some are gonna come up, then please post them on our expert center or attorney network, um, which you can find at Levelset where it says, ask a lawyer a question that would be great, and you can get an answer from Colin or someone else in your area. Um, also if you have questions for Colin or need an attorney, then go ahead and go straight to his firm and contact him directly. Uh, Colin, thank you so much for everything today. We really appreciate it. We look forward to you answering questions, uh, at the attorney network, uh, as well as participating in more webinars, virtual conferences and all the great stuff that Levelset has coming out, uh, in the next few months. So thanks again. We really appreciate it. Thank you, Seth. And thanks for everyone to listen to any questions or any concerns by all means, please feel free to reach out and we can talk about it. Thanks again.