New Mexico Notice of Non-Responsibility Form
Download your

Notice of Non-Responsibility Form
About New Mexico Notice of Non-Responsibility Form
In New Mexico, property owners may be able to protect themselves from mechanics liens that arise based on improvements to their property which were set out by the owner's tenant or lessee, rather than the owner themselves. To be effective, a New Mexico Notice of Nonresponsibility must be posted conspicuously at the job site within a mere 3 days of becoming aware of the improvement.
Skip the hassle of sending payment documents yourself.
We're the payment document experts. With us it's fast, affordable, and done right!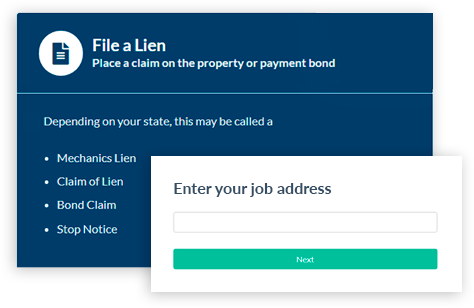 New Mexico County Recorders
Looking to file/record a mechanics lien in New Mexico? You'll need to get your New Mexico mechanics lien filed and recorded with the county recorder in the county where the construction project is located. Here is a listing of all county recorders in New Mexico. Click on any county to find more information about how to get your lien recorded in that county.
Learn about Contractors near you in New Mexico and How they Pay
See other Lists of Contractors and How to Best Work With Them