There's a bit of a misconception that government projects are safer and more secure than private jobs. While it's true that public projects tend to have more oversight, there are just as many risks (if not more) involved in government projects. Political winds change frequently and budgetary issues are a concern; contractors still face significant risk of payment issues and other headaches on a public job. So, how do you minimize risk on government construction projects?
With so many public-funded projects in the pipeline, many contractors will be relying on these jobs in the coming years.
We've called upon several attorneys with experience dealing with government construction projects. With their help, we'll outline some of the best ways to minimize risk on government construction projects.
The risks of government projects
While the government isn't likely to take the money and skip town, there are some inherent risks when working on a public job. From cancelations to delays and disputes, these projects are far from perfect.
Project cancellations
Project cancellations are almost as common on public projects as they are on private jobs. With budgets and funding controlled by taxpayers, money for projects can ebb and flow from year to year. Also, when political offices change hands, as we've seen this past year, projects that were once fast-tracked might slam on the breaks.
The best example of the impact of a project receiving the political squash is the border wall. Once a priority of the Trump Administration, canceling the construction became a sticking point for President Biden's campaign. With some of the more remote areas of Arizona costing nearly $41 million per mile, there's a lot of money tied up on the southern border.
The cost of canceling contracts, on the other hand, could be far higher. Border Protection Acting Commissioner Mark Morgan said he thought that terminating the contracts could cost taxpayers billions of dollars.
Each of the contracts will be individually negotiated under a termination for convenience clause that the U.S. Army Corps of Engineers would determine based on miles completed and materials purchased.
While the cost is uncertain, Morgan speculated that it "would probably cost billions of dollars." To back his claim, he stated that 270,000 tons of steel bollards have already been built and will go unused or even destroyed. Storing the steel could cost even more.
Payment delays
Waiting for your payments isn't a private-only problem. You're equally as likely to run into a payment delay on a taxpayer-funded project as you are on a typical privately-owned project. In fact, in some states, there's less incentive for a sub to get paid quickly.
Typically, a mechanics lien isn't available for payment protection on public projects. What typically happens is the government agency running the project requires the general contractor to carry a payment bond. In the event of a payment problem, the payment bond takes the place of the property for the purpose of making a claim.
When a subcontractor doesn't get paid for a project, they can place a claim against the bond. The bond doesn't attach to the property, so the owner (in this case, the government agency on behalf of the taxpayers) is free to continue with the project regardless. The GC will have to pay the surety back for any claims, but it does leave them a bit of wiggle room.
Prompt payment laws help curb the payment delay issue, but there is so much gray area in most statutes they're not always useful.
Read more: Get a Copy of the Payment Bond If You're on a Public Project
Contract disputes
The entire function of a contract is to put everything out in the open so everyone is on the same page. That's how they work in a perfect world, but in the construction industry, they're often a point of contention.
Whenever you're dealing with a government agency, there's always a significant amount of red tape to navigate. Handling simple processes like change orders and payment amendments can become a nightmare. Deadline extensions? Forget it. If you don't follow the contract to the letter, there's a good chance of a contract dispute.
Solving these disputes can take time, and their resolutions often require taking the case before a court for mediation. That doesn't always go well for the contractor who didn't adhere to the contract explicitly.
How contractors can reduce public project risk
A successful career in public project contracting is all about minimizing risk. The following legal tips should help you hedge your bets and protect your company from an issue on a government-owned job.
Prequalify the project
Prequalifying the customer or general contractor is always important, but prequalifying the project is just as paramount for public jobs. Before you submit a bid, you need to consider whether this project is a hot-button topic. Is it controversial? Then you might want to let that job go or bid according to the risk.
Controversial projects can be the first on the chopping block when an office changes hands. We asked Scott Grier, an 11-year construction attorney in Kansas, Missouri, and Oklahoma, what he thought about prequalifying projects.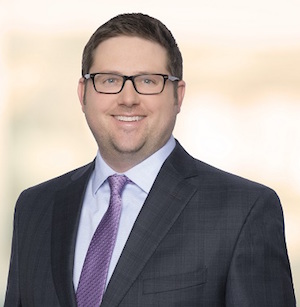 "Before bidding on a public project, contractors should be aware of the circumstances surrounding the project," Mr. Grier says, "including how it is to be funded, and if there is a likelihood of potential project disruption."
According to Bruce A. Inosencio, Jr., a construction attorney in Michigan and Florida with 25 years of experience, abrupt cancellations are a concern — and it's important to assess the potential impact on your business should that happen.
"While negotiating the terms and conditions of a contract, it is important to consider — and plan for — the possibility of the project being immediately shut down at no fault of any of the parties," Mr. Inosencio says.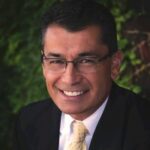 "If, for example, a project is owned by the federal government and the project ends abruptly, it would have a substantial financial impact on your business. How could the impact be calculated, and who is going to pay for it?"
There's some risk involved in any project. But, if you can prequalify the job to identify the risk potential ahead of time, you stand a much better chance of an agreeable outcome.
Get the bond information at the start
If you're waiting to get the bond information because there's a payment issue, you're running painfully behind. The time to get the important information for filing a claim against the bond is at the very beginning of the project.
The good news is that you're entitled to the bond information, so you shouldn't have any trouble getting a copy of it when you're fresh on the project. But, if you wait until there's a payment issue, you might be surprised at how busy the GC must be, because he can't even return your call.
It's also essential to keep your eye on the deadlines for filing a claim. Construction attorney Samuel H. Levine has been practicing law in Illinois for 39 years. His suggestion for minimizing risk? Keep track of your bond rights.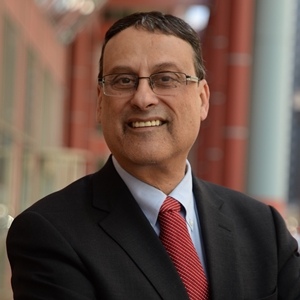 "Keep track of lien rights and bond rights," Mr. Levine says. "States and other governmental entities often require general or prime contractors to obtain a payment bond. Some states and governmental entities require a performance bond on a public project. The bond protects the governmental entity and subcontractors."
"A contractor needs to keep track of the time limits for service of notice on the bond and for filing suit to enforce a claim."
Not knowing where to even file the claim will cost days, and you could miss your opportunity altogether.
Negotiate the termination clause
One of the significant differences between a public contract and a private one is how it allows the government body to end the work. Most of these contracts contain termination for convenience clauses that allow the operating agency to end the project at will. Negotiating that clause is key for contractors on the project.
Christopher Ng, a construction attorney in California and DC with 20 years of experience, says it's best to plan for it upfront.
"Contractors should ensure that the termination for convenience provision provides a fair remedy to the contractor," Ng says. For example, the contractor should be entitled to "recover the value of all labor and materials in place and they cannot be returned, plus 15% overhead and profit on such labor and materials."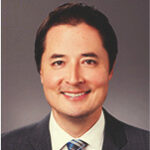 If you plan correctly for a termination for convenience, it doesn't have to affect your bottom line as significantly.
Carol A. Sigmond, a 40-year veteran of construction law, says a termination for convenience is always going to be a risk on a public works project, but advises that contractors can take steps to balance the risk and reward — starting with the bid.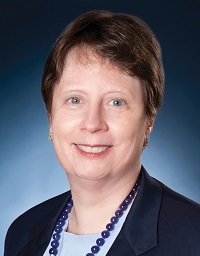 "Bidding public works is generally a case of balancing the bid with strategic over or underweights while keep the price low enough to win the bid, but no so low as to make the job unprofitable," Sigmond says. "One solution to managing the termination for convenience risk is to gently front end load the requisition to the extent possible, without unbalancing it to the point that the agency is motivated to delete an item or segment of the work to gain a windfall."
Sigmond says that managing your costs is important to limit the effect of a project shutdown. "On public projects, particularly where a termination for convenience is a risk, careful cost management and tracking is key," Sigmond says. "Know your costs, know how to manage your costs and track them carefully to develop good historical data for the time when you might need to prove a history in a termination for convenience or equitable adjustment situation."
Florida Construction attorney David Adelstein laid out the keys to reducing termination risk in four simple steps. "The keys in any such circumstance are to, first, ensure there is payment for work performed including demobilization and early return fees (and costs incurred by virtue of a termination," Adelstein says. "Second, negotiate a termination fee, if possible. Third, ensure with any suspension the time and contract amount is equitably adjusted before recommencing work. Fourth and finally, ensure with any suspension that it cannot be indefinite and after a certain number of days or period of time, the contractor is able to terminate the contract."
Create a contingency plan
Truthfully, this is not just a public project tactic. You should be creating contingency plans for all your jobs. But, it's even more critical when it comes to a public project. Knowing what you can do if the agency cancels the project is a major failsafe.
E. Aaron Cartwright III, a construction attorney in Texas, stressed the importance of shoring up your bottom line with smart money management.
"Budget wisely," Cartwright says. "Every business owner is familiar with feast or famine. When you have good times, make sure you are putting funds aside for the future. Make sure that you have other projects in the pipeline or the ability to hit the ground running if a project cancels."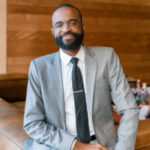 Knowing what you're going to do if a project falls flat allows you to pivot and be nimble — key traits of a successful contractor.
Know your payment rights
While we already touched upon collecting bond claim information, it's equally vital that you understand your payment rights.
In fact, California construction attorney George Wolff found it to be the most important takeaway for contractors.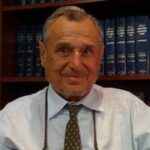 Simply put: "Make sure you are aware of stop notice and payment bond rights."
Knowing what your rights are in the event of a cancellation, payment dispute, or stop notice will allow you to act quickly and decisively.
You'll also be able to pay attention to the details and deadlines to ensure you protect those rights. It's all about minimizing the situation's impact on your bottom line.
Communicate early and often
One of the best ways to avoid contract disputes and delays before they become an issue is by communicating early and often. If you need an extension or you foresee issues, you need to bring it up right away.
And, how you go about communicating those issues is essential. Sticking to the provisions of the contract, including how you submit RFIs, change orders, and other typical construction documents will reduce the chances of a dispute.
Austin S. Brown, a construction attorney in the New York and Connecticut area, stresses the importance of following the contract's language to the letter when applying for something as simple as an extension.
"If a public contractor does not strictly conform to the public contract's notice provisions, to the letter, the contractor risks forfeiting its entitlement to an extension of time, delay and impact costs, and even invocation of force majeure (among other things)," Brown says.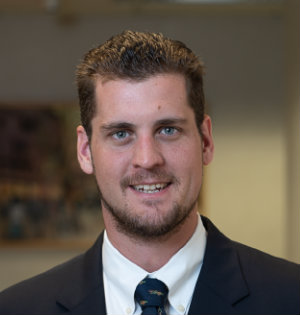 "Even worse, if the public contractor is not issued an extension of time for failure to strictly comply with notice provisions, liquidated damages can be assessed for the contractor's failure to deliver the public works project on time."
You should also be sending a preliminary notice on every job, even if it's not necessary to protect your rights to a bond claim. A preliminary notice informs everyone who needs to know that you're on the job, that you're a professional, and that you intend to be taken seriously. If you want to avoid payment issues, preliminary notices are a great first step.
Consult a construction attorney
If the waters are starting to muddy on a public project — or any project, for that matter — it might be time to consult a professional. A construction attorney will be able to guide you through the dispute process and increase your chances of a favorable resolution.
The key is not to wait until the issue is so severe that you're barely staying afloat. Prequalifying the job, negotiating proper termination clauses, developing a contingency plan, knowing your payment rights, and communicating will minimize the risk, while an attorney can advise you on your next steps.
Was this article helpful?